Update
GEORGE NEWS - There are teams continuing with mopping up of urban interface fire lines (borders of mountain/town).
The public to please note there will continue to be periodic flareups and continuous smouldering fires creating smoke.
The Garden Route Disaster Management Centre is continuously monitoring and tracking all fires.
Intensive mopping up will continue for the rest of today.
De Vlugt
Several hot spots, crews worked throughout the night to contain the lines and do mopping. Two choppers dispatched to this area at 10:40 today.
Road closures
The R339 & R340 (Uniondale - Haarlem road) has been closed for traffic due to mopping up operations taking place. The alternative route will be via the N2. Traffic officers are manning the closure points redirecting the traffic.
Services
Water supply to NMMU/Saasveld remains off due to the pipes that reach NMMU reservoir being melted. George Municipality is trucking water to the reservoir. FM Tower line to be replaced as completely destroyed. Saasveld has individual spots with power outages.
Weather
Temperature predictions for today minimum 12 degrees and maximum 21 degrees. Wind direction South Westerly direction into the afternoon. The wind direction will change tonight at about 10pm which will cause smoke to collect over town area of George.
EMERGENCY NUMBERS
Please note cellphone reception and internet lines have been affected throughout the Garden Route District by infrastructure damage.
Injured wild animals noted in urban areas of George and surrounds to please be reported to CapeNature on 044 802 5300.
George SPCA Emergency can be contacted on 082 378 7384 for domestic animals.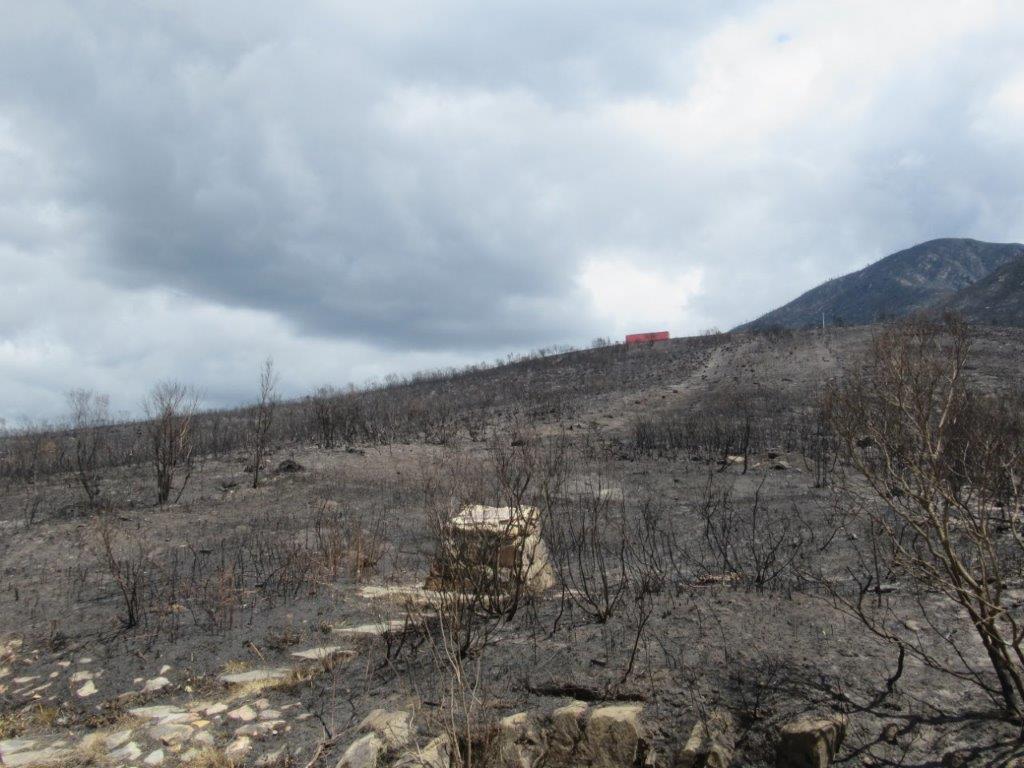 Montagu Pass on 1 November. Photo: Eugene
Contact George Municipality on 044 801 6311 for Fire Emergencies (All Hours) / Water 044 801 9262 Work Hours / Electrical Services 044 801 9222 Work Hours;
GEORGE MUNICIPALITY AFTER HOURS NUMBER 044 801 6300;
Contact Garden Route District Municipality Disaster Centre on 044 805 5071.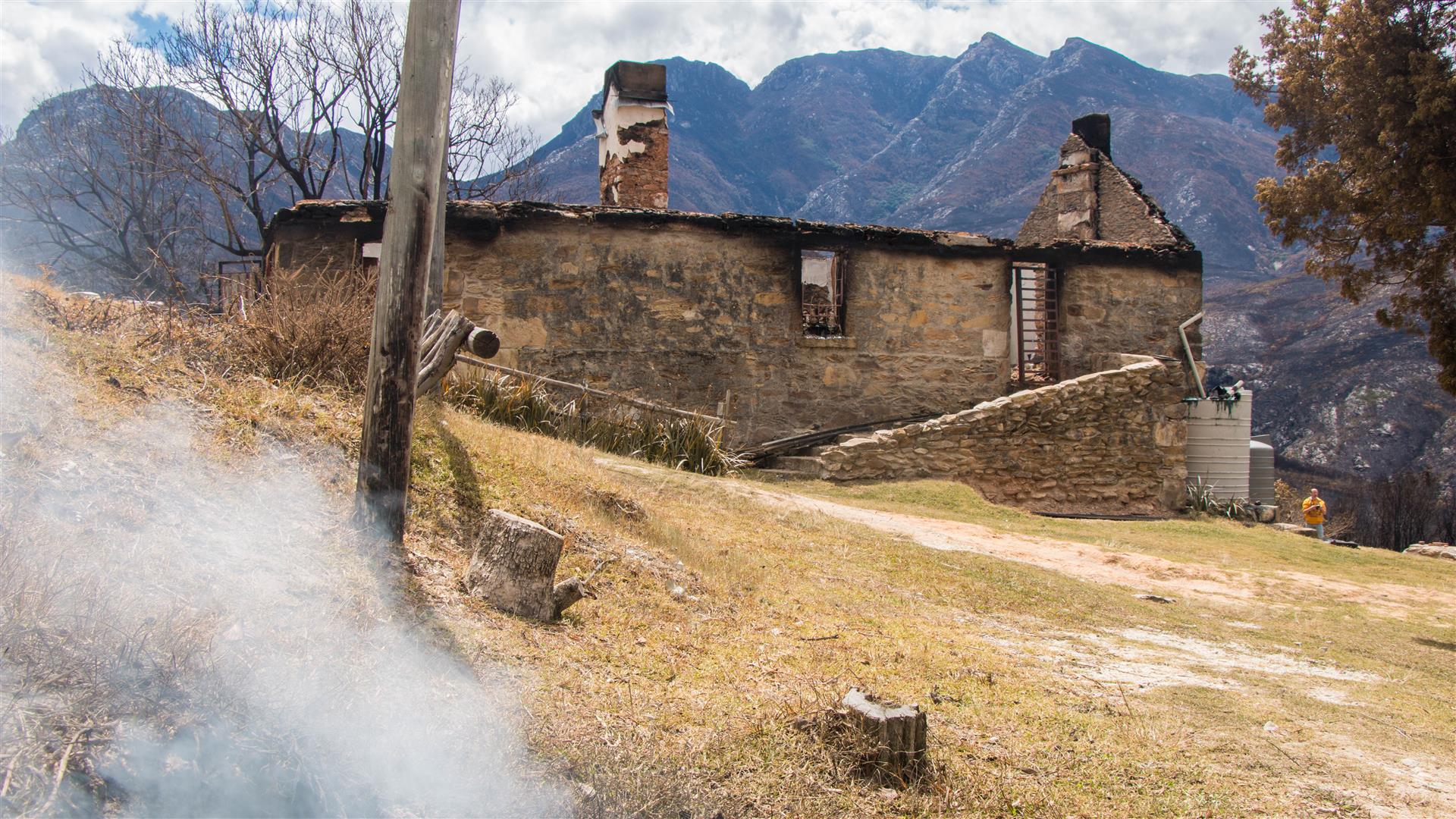 The Old Toll house. Photo: Wessel van Heerden
Read previous articles:
'We bring you the latest Garden Route, Hessequa, Karoo news'