Video
CALITZDORP NUUS EN VIDEO - As dit nie vir die vinnige optrede van 'n Calitzdorper was nie, was 'n seevoël wat verdwaal het waarskynlik sy lewe kwyt.
Josef van Willingh het voorverlede Saterdagoggend van nagskof af by sy huis in Bergsig, Calitzdorp aangekom toe hy 'n groep kinders sien wat agter sy huis om iets saamdrom. Hy het ondersoek ingestel en gesien die kinders omsingel 'n vreemde soort voël.
"Die voël kon nie wegvlieg of hardloop nie en die kinders het 'n stuk tou om sy nek vasgemaak en was besig om hom te wurg toe ek ingegryp het," het hy hierdie week vertel.
Hy het die voël nie herken nie, maar besef dit is 'n seevoël wat op een of ander manier in Calitzdorp beland het. Hy het die voël dadelik na Karen Whitley, 'n dieresorg-vrywilliger, geneem.
Sy het met behulp van die internet vasgestel dat die voël 'n 'Red-tailed Tropicbird' is, wat slegs in die tropiese gebiede voorkom. Sy het die voël Oudtshoorn toe gebring waar dit met groot opgewondenhied deur personeel van Cango Wildlife Ranch ontvang is.
Volgens Mari-Lize Waarington van Cango Wildlife Ranch is dit uiters seldsaam dat een van die voëls in Suid-Afrika gevind sal word. Die enigste ander een waarvan hulle kennis dra is een wat ongeveer vier jaar gelede in Port Elizabeth gevind is.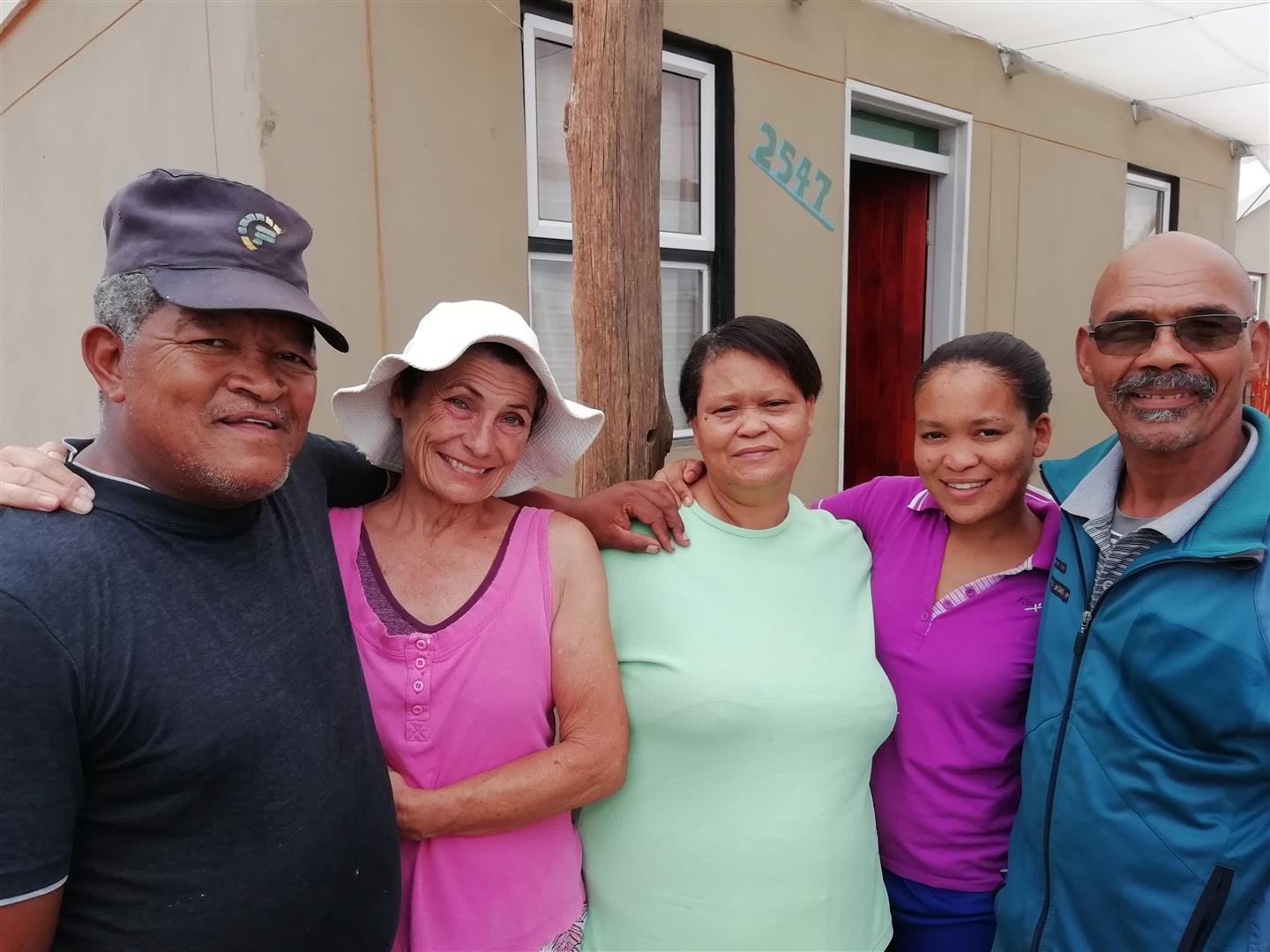 Die rolspelers wat gesorg het dat die internasionale geveerde besoeker weer op die regte roete geplaas kan word is, van links: Josef van Willingh, Karen Whitley, Katrina en Caryn van Willingh en pastoor Emit Damons. Foto: Hannes Visser.
Die seldsame geveerde reisiger is intussen na die Sancob-rehabilitasiesentrum in Kaapstad gestuur waar hy versorg en weer vrygelaat sal word.
Kyk 'n video hieronder: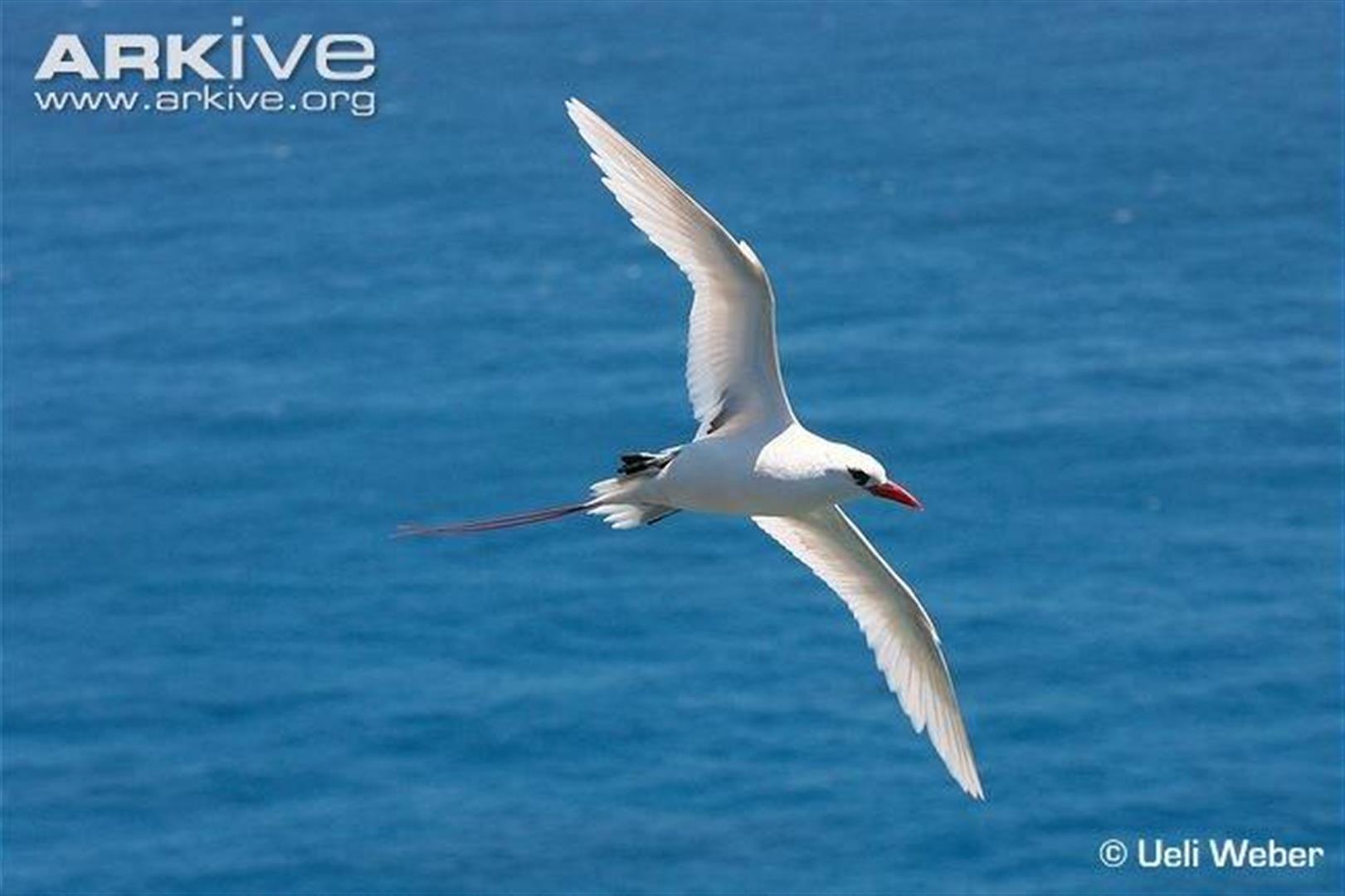 Red-tailed Tropicbird wat vlieg.
'Ons bring jou die nuutste Calitzdorp, Klein Karoo nuus'