OUDTSHOORN NEWS - Marissa Faku (78,2%) from Fezekile High School in Bongulethu was this years top student and finished with 4 distinctions in Afrikaans, English, Business Studies and Economics.
According to her the biggest lesson that she learned over the course of her final year was the difference between being productive, versus being busy.
"I would like to thank everybody that made a contribution towards my success, especially my teachers who really walked the extra mile. My dream is one day work for an Auditing company, hence the reason I've enrolled for the B.com Accounting course at the University of Western Cape."
The school in general managed to obtain a 72,7% pass rate; more or less the same percentage they achieved the previous year. The headmaster, Thembeka Mnguni, said she is very pleased with the overall results even though the school aimed for a 80% pass rate.
"This year we had a huge matric group and sometimes it was a difficult task to galvanise the learners due to social economical challenges."
Massive credit also have to go to the teachers who did an exceptional job though out the year regardless, she concluded.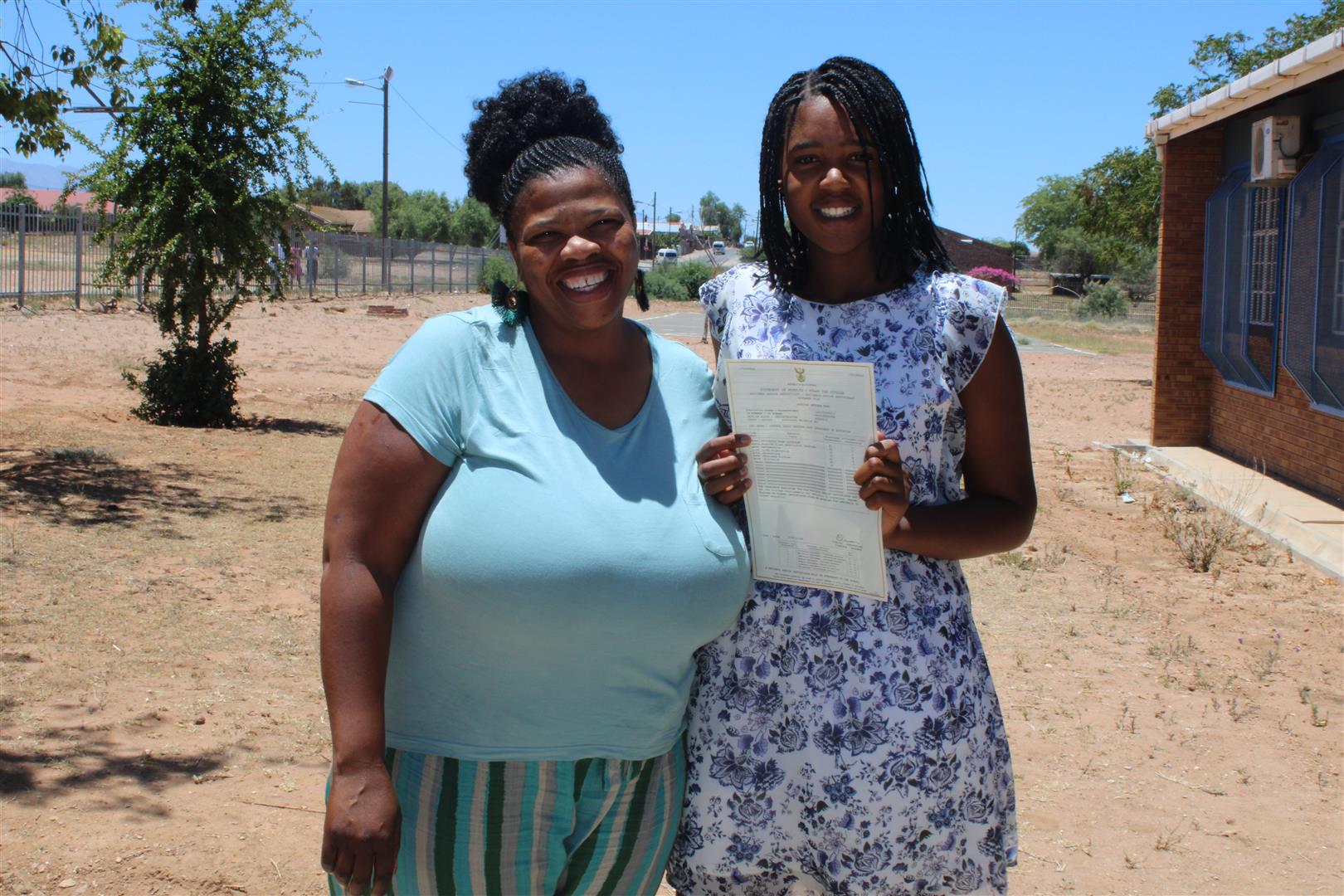 From the left is Thembeka Mnguni (headmaster) and Marissa Faku.
'We bring you the latest Oudtshoorn, Klein Karoo news'