NATIONAL NEWS - If getting rid of the baggage weighing you down, quitting your job and getting paid to do what you love most appeals to you, take a page out of professional adventurer Gaven Sinclair's book.
At 48 years old, some might say he should grow up and get a real job, but Gaven is content making a difference in the lives of recovering addicts.
He also raises money and creates awareness for non-government organisations such as Missing Children South Africa – and he's getting paid to do it!
Born in Johannesburg, the admitted adrenaline junkie has been around the African block on a number of adventure-seeking thrills, but life was not always filled with adventure.
Gaven left the often toxic scene of the corporate world when he realised that he had become disconnected from himself, choosing to instead reconnect with his younger dreams of chasing the high he got from extreme sports.
What fanned the flames of adventure-seeking for Gaven was his grandfather, a race boat builder with a zest for life.
In 2015, Gaven uprooted himself out of the corporate sector and decided it was do or die: he would tackle the famous Cape to Cairo route.
Soon sponsors realised he meant business in fixing the social ills of South Africa.
"Life is short. Get out and live it. Reconnect with yourself and maybe find a way to do that while helping those most in need," said Gaven.
Today, the motivational speaker and adventure junkie is backed by sponsors such as Falke, DripDrop, Garmin and Collagen for Athletes and has completed a number of daring feats with hopes of being able to tackle summits at Kilimanjaro and Everest one day, post Covid-19.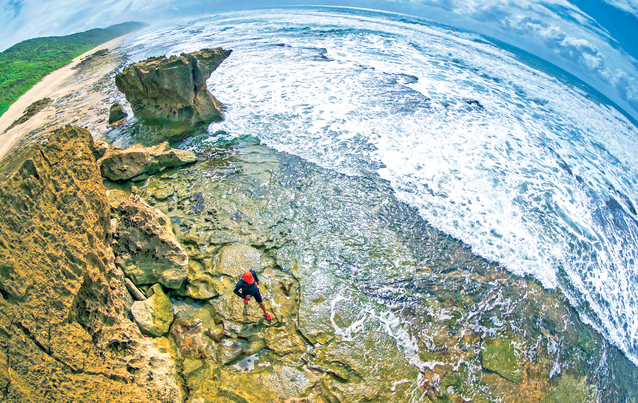 Gaven Sinclair makes his way along the East Coast of South Africa at iSimangaliso Wetland Park.
But why is Gaven visiting Ballito?
The adventurer who has run more than 4 000kms between South Africa, Mozambique, Botswana and right back to the V&A Waterfront has his eyes set on supporting the Iqadi-based Napier Centre for Healing, some 30kms inland from Mount Moreland.
The centre aims to reintegrate recovering addicts into society.
Gaven's next adventure in which he will be joined by Father Stephen Tully of All Saints Catholic Church, Ballito, will see the duo embark on a 1 000km coastal walk from Mozambique to Ballito.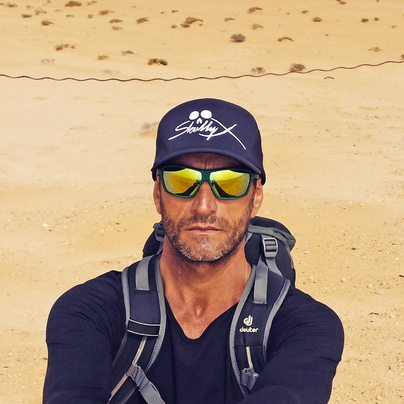 Professional adventurer, Gaven Sinclair.
Dates are yet to be confirmed, but the event will serve as a fundraiser for Napier Centre for Healing.
"The centre assists drug addicts who live on the street. These are the people we see at robots, addicted to drugs and without the means of getting themselves back to living a normal life," said Father Tully.
Father Tully invited Gaven to the church to share his story after a chance meeting on the South Coast.
"The walk is very much a unity walk – a Catholic priest and an adventurer, two very different people walking for a common cause. We want to also encourage others with great differences to do the same in the name of humanity."
Cardinal Wilfrid Napier, founder of the Napier Centre for Healing.
North Coast locals can look forward to a motivational talk by Gaven at All Saints on June 14 at 6pm.
Gaven is set to share the highs and lows of his life and adventures, motivating people to chase their dreams instead of a routine.
People are also invited to a socially-distanced picnic – bring your own picnic basket and enjoy an evening on the lawn.
Owing to current lockdown regulations space is limited, so booking is essential.
Book your seat by visiting allsaintsballito.co.za/events/ or contact All Saints at 087 460 0387.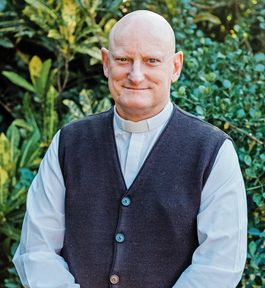 Father Stephen Tully of All Saints Catholic Church, Ballito.