UPDATE @ 12:01 - Meiringspoort will be closed from 12:00 - 14:00 this afternoon for the recovery of the heavy motor vehicle following last night's accident. The risk factor is too high to allow vehicles past the accident scene during recovery.
OUDTSHOORN NUUS - 'n Stop-en-ry is tans in plek na 'n vragmotor wat hooibale vervoer het gisteraand in Meiringspoort omgeval het.
Volgens Jandre Bakker, woordvoerder van provinsiale verkeer, is die bestuurder slegs lig beseer en is herwinningsvoertuie op pad om die vragmotor te verwyder.
Volgens hom kan die Poort met tye gesluit wees sodat die vragmotor verwyder kan word.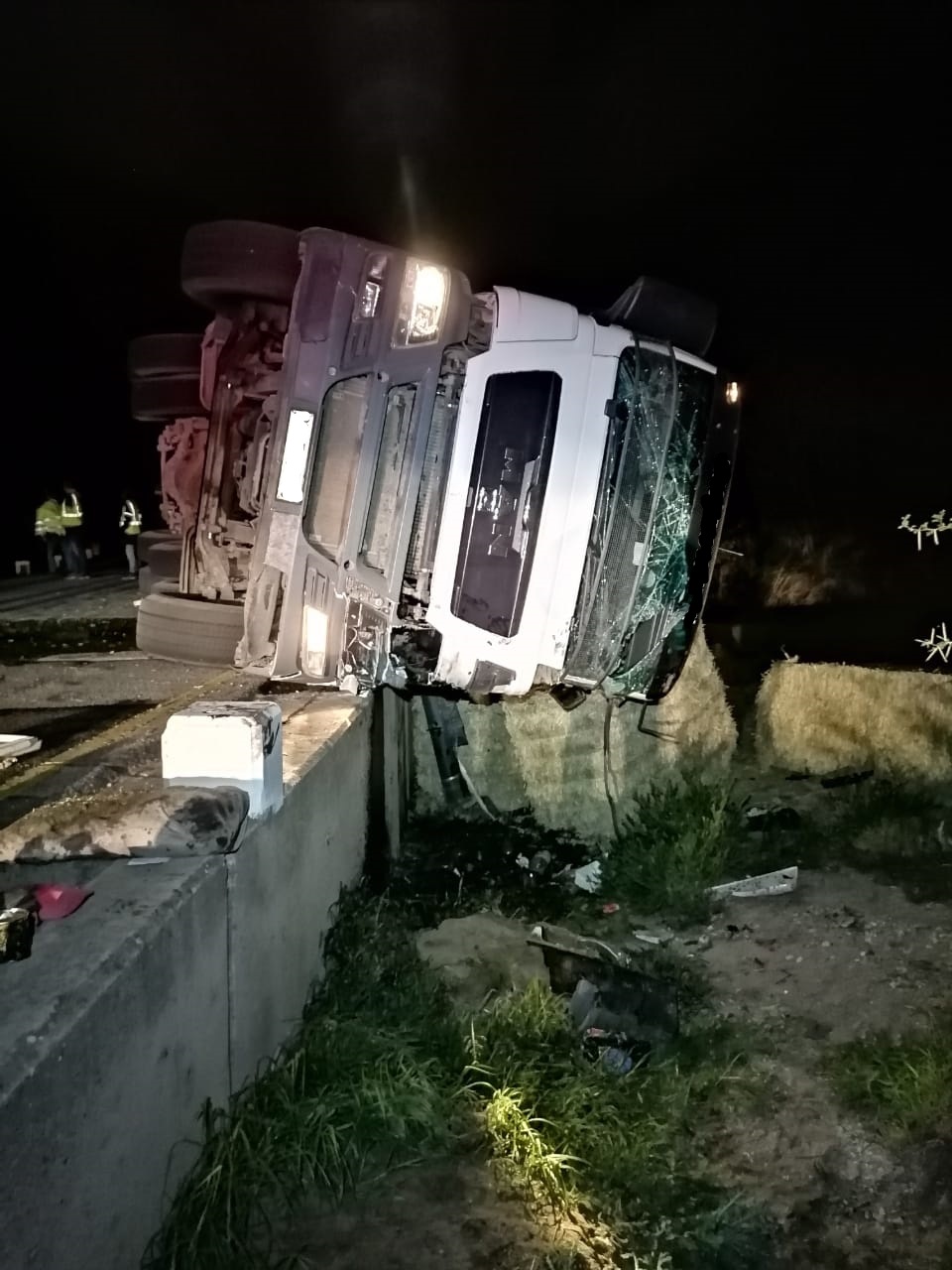 'Ons bring jou die nuutste Oudtshoorn, Klein Karoo nuus'