OUDTSHOORN NUUS - Met die onlangse voorval waar 'n vrou in haar tuin in Mosselbaai deur 'n Kaapse Kobra gepik is, word lesers gemaan om uiters versigtig te wees vir slange.
Mornay Thysse, bekende slangvanger van die Oudtshoorn brandweer het net in Desember 17 slange by huise in die Oudtshoorn omgewing gevang.
Nege van die slange was Kaapse kobras en twee was boomslange. Albei spesies is uiters giftig en dodelik. Die ander vyf slange was onskadelik. Volgens Thysse het hy die meeste slange by huise buite die dorp gevang, maar 'n hele aantal was ook by huise in die dorp, veral huise wat langs die veld of langs leiwatervore geleë is.
Thysse gee die volgende belangrike wenke om slangbyt te voorkom:
Moenie self 'n slang probeer vang, doodmaak of vaskeer nie
Beweeg stadig weg van die slang af tot ten minste vyf of ses meter en ontbied hulp
Indien moontlik, hou die slang van 'n afstand dop om te kyk waarheen hy gaan sodat hy later gevang kan word
Skakel die beheerkamer wat 24/7 beman is by 044 203 7800
Indien jy gepik word bly kalm. Skakel die noodnommer of kom so gou moontlik by 'n dokter. Moenie die wond probeer behandel nie
Algemene wenke om te verhoed dat jy 'n slangslagoffer word:
Hou jou erf skoon van tuinvullis en rommel
Dra skoene as jy buite is en dra handskoene as jy in die tuin werk
Moenie blare en onkruid met die hand tussen plante uitkrap nie – gebruik tuingereedskap
Neem 'n flits of sit 'n lig aan as jy snags buite beweeg. Slange soos pofadders kom graag snags uit om op warm sement of plaveisel te lê.
Twee Kaapse kobras wat Mornay Thysse die afgelope naweek gevang het: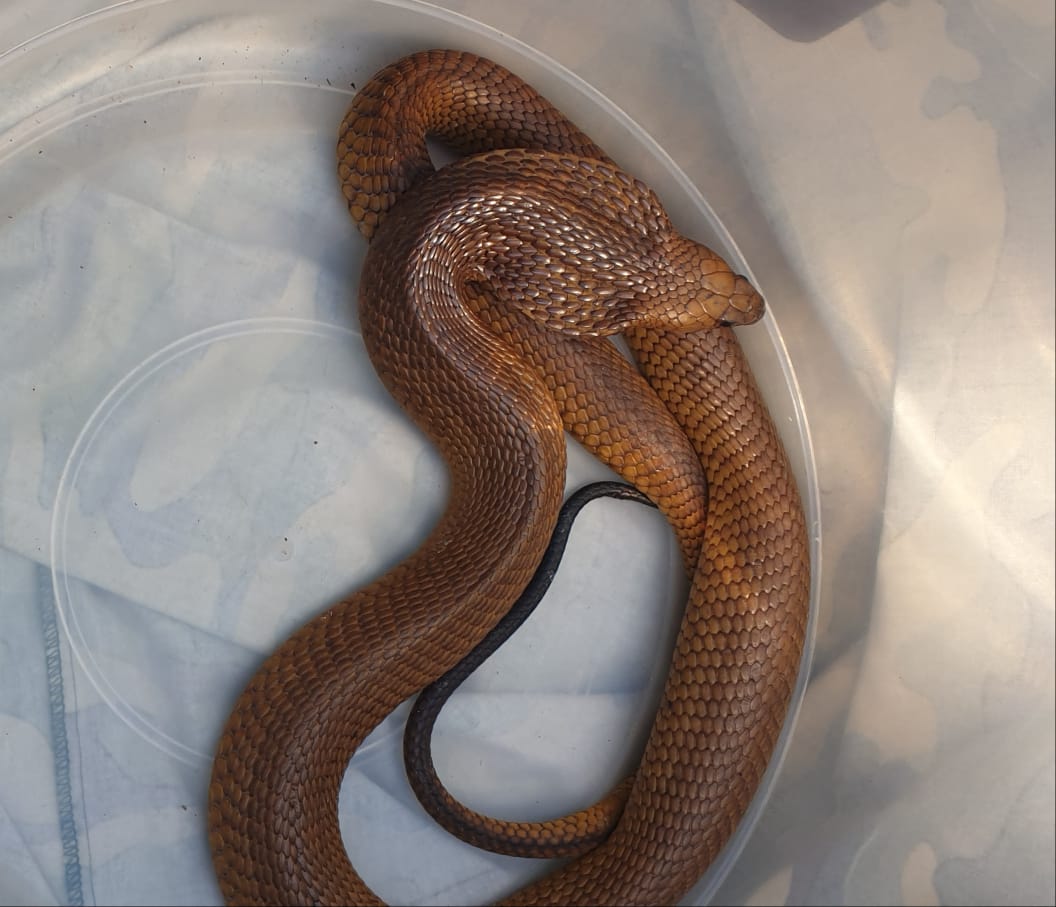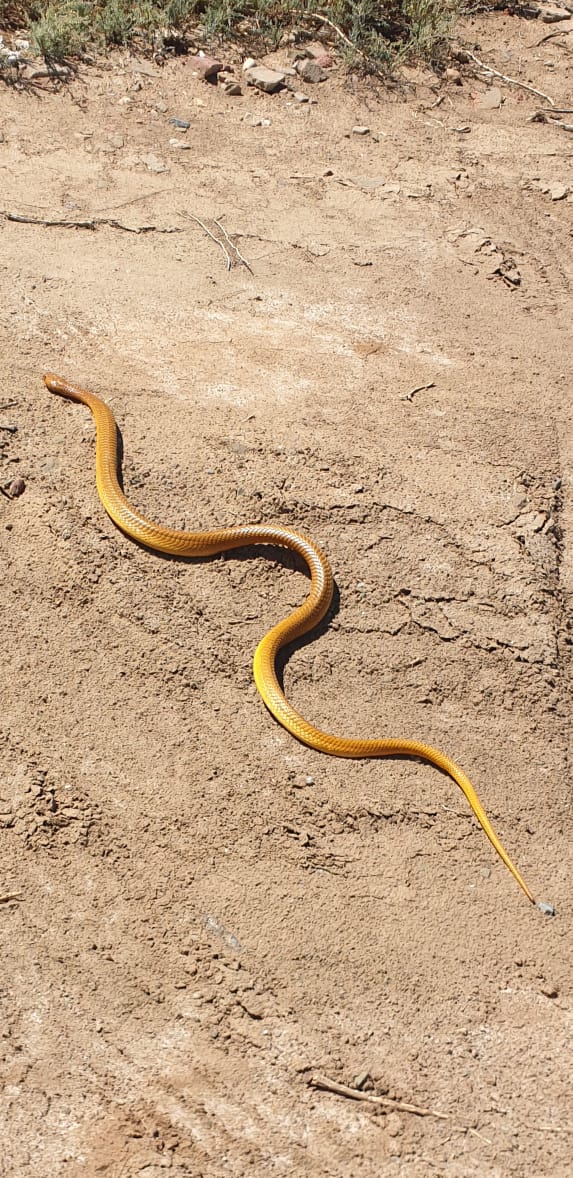 'Ons bring jou die nuutste Oudtshoorn, Klein Karoo nuus'