OUDTSHOORN NEWS - The 10 most promising Grade 12 economics learners from 4 high schools in Oudtshoorn were among those to attend an advanced workshop in George.
The top learners from 24 school across Eden attended a two-day School of Excellence Economics Workshop at PW Botha College on Friday 21 and Saturday 22 August. The schools from Oudtshoorn were Morester High-, Dysselsdorp Secondary-, Bridgton Secondary- and Fezekile Secondary School.
Christa Buitendach, curriculum advisor of economics for the Eden and Central Karoo Education District, said the more the 200 pupils who have shown the most promise in the subject were chosen.
"Nine specialist teachers were on hand to prepare the pupils for their final matric exam."
A delighted Buitendach expressed her approval with the standard of the workshop.
"This is the extra boost that is needed to ensure the region delivers a substantial increase in the number of pupils that will achieve distinctions in the subject. The pupils really put in an incredible effort and it should bear fruit."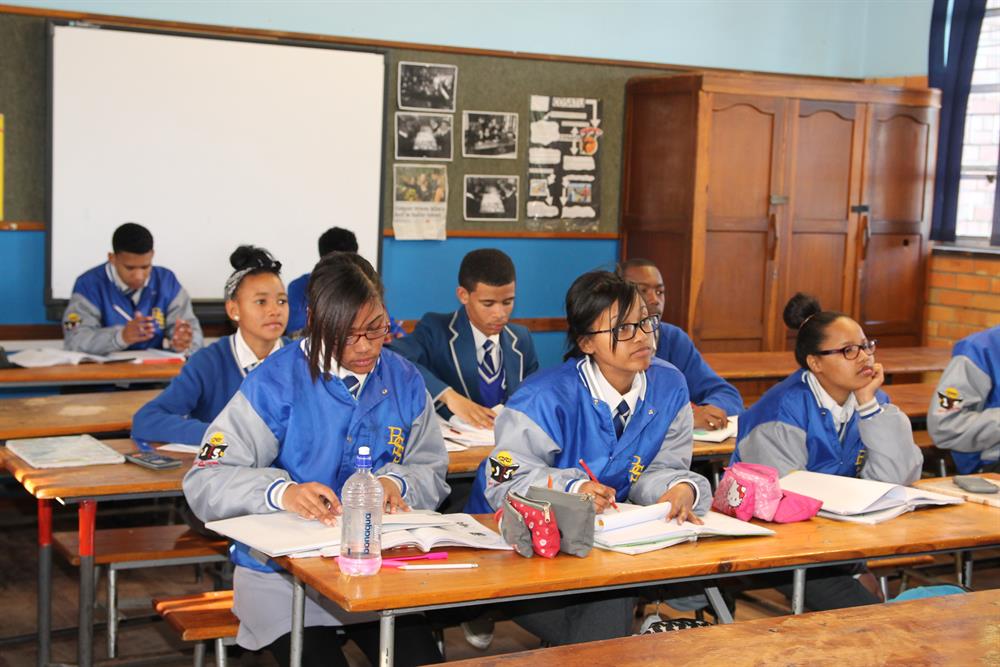 The learners from Bridgton Secondary solving an economic riddle.
'We bring you the latest Oudtshoorn, Klein-Karoo news'